Royal Jelly Studies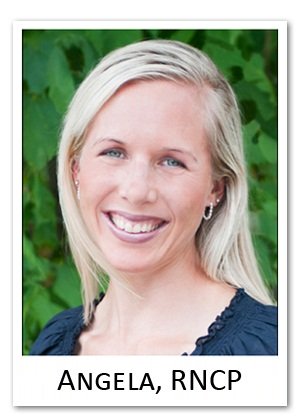 The following are just some of the Royal Jelly studies that I have found.
Royal Jelly Studies: Antioxidants
Antioxidant Properties of Royal Jelly Associated with Larval Age and Time of Harvest.
Liu JR, Yang YC, Shi LS, Peng CC.
bocky@sunws.nfu.edu.tw.
This study aimed to evaluate the antioxidant properties of royal jelly (RJ) collected from larvae of different ages that were transferred in artificial bee queen cells for 24, 48, and 72 h. RJ harvested from the 1 day old larvae 24 h after the graft displayed predominant antioxidant properties, including scavenging activity of 1,1-diphenyl-2-picrylhydrazyl (DPPH) radicals, inhibition of linoleic acid peroxidation, and reducing power. Regardless of the initial larval age, lower antioxidant activities were observed in the RJ harvested later than 24 h except for the activity of superoxide dismutase. In addition, higher contents of proteins and polyphenolic compounds were determined in the RJ harvested 24 h than that harvested 48 or 72 h after the graft. It implied that the polyphenolic compounds may be the major component for giving the antioxidant activities in RJ. In summary, the time of harvest and the initial larval age did affect the antioxidant potencies in RJ, and RJ collected 24 h after the larval transfer showed the most substantial antioxidant activities.
J Agric Food Chem. 2008 Nov 13.
Royal Jelly Studies: Auto Immune DisordersHoneybee royal jelly inhibits autoimmunity in SLE-prone NZB x NZW F1 mice
Mannoor MK, Shimabukuro I, Tsukamotoa M, Watanabe H, Yamaguchi K, Sato Y.
Department of Social and Environmental Medicine, Faculty of Medicine, University of the Ryukyus, Okinawa, Japan. Kaiissar@med.u-ryukyu.ac.jp
Royal jelly (RJ) is a gelatinous secretion from young nurse worker bees (Apis mellifera), which serves as the sole food for the queen bee. Because of its pleiotropic functions for queen bees, RJ has also been used as a dietary supplement with various health benefits for humans. Because RJ is being indicated to have immunomodulatory potential for humans, we undertook the study to determine whether the oral administration of RJ could alter the development of systemic autoimmunity in New Zealand Black (NZB) x New Zealand White (NZW) F1 mice that genetically exhibit many manifestations similar to human systemic lupus erythematosus (SLE). We herein reported that mice administered with RJ showed a significant delay in the onset of the disease, as manifested by decreased proteinuria and a prolongation of lifespan. In addition, RJ administration after the onset of the disease significantly improved the renal symptoms, leading to an extended lifespan. RJ administration to mice caused a significant decrease in the serum level of IL-10, and in the autoantibodies against ssDNA, dsDNA and erythrocytes, as well as a reduction in the number of splenic autoreactive B cells.
In conclusion, our data suggest that the use of RJ may be beneficial in the prevention of the early onset of SLE and in the control of the active progression of the manifestations of SLE.
Roayl Jelly Studies: Breast Cancer
Effect of royal jelly on bisphenol A-induced proliferation of human breast cancer cells.
Nakaya M, Onda H, Sasaki K, Yukiyoshi A, Tachibana H, Yamada K.Laboratory of Food Chemistry, Division of Applied Biological Chemistry, Department of Bioscience and Biotechnology, Faculty of Agriculture, Kyushu University, Japan. makorenu@agr.kyushu-u.ac.jpRoyal jelly is known as a functional food containing many useful minerals. In this study, we found an anti-environmental estrogen activity of royal jelly. Bisphenol A (BPA) is an environmental estrogen that stimulates proliferation of human breast cancer MCF-7 cells. Royal jelly inhibited the growth-promoting effect of BPA on MCF-7 cells, even though it did not affect the proliferation of cells in the absence of BPA. In addition, this inhibiting effect of royal jelly was heat-stable.
PMID: 17213647 [PubMed - indexed for MEDLINE]
Related Articles
• Transient inhibition of synergistically insulin-like growth factor-1- and bisphenol A-induced poliferation of estrogen receptor alpha (ERalpha)-positive human breast cancer MCF-7 cells by melatonin. [Environ Sci. 2004]
• A role for sulfation-desulfation in the uptake of bisphenol a into breast tumor cells. [Chem Biol. 2006]
• Bisphenol A in ambient air particulates responsible for the proliferation of MCF-7 human breast cancer cells and Its concentration changes over 6 months. [Arch Environ Contam Toxicol. 2005]
• ReviewBiodegradation or metabolism of bisphenol A: from microorganisms to mammals. [Toxicology. 2006]
• Review[Prophylaxis of breast cancer in patients with reproductive system hyperproliferative pathologies] [Vopr Onkol. 2006]
Royal Jelly Studies: Cognitive Enhancement
Royal Jelly Facilitates Restoration of the Cognitive Ability in Trimethyltin-Intoxicated Mice
Hattori N, Ohta S, Sakamoto T, Mishima S, Furukawa S.
Laboratory of Molecular Biology, Gifu Pharmaceutical University, 5-6-1, Mitahora-higashi, Gifu 502-8585, Japan. furukawa@gifu-pu.ac.jp.
Trimethyltin (TMT) is a toxic organotin compound that induces acute neuronal death selectively in the hippocampal dentate gyrus (DG) followed by cognition impairment; however the TMT-injured hippocampal DG itself is reported to regenerate the neuronal cell layer through rapid enhancement of neurogenesis. Neural stem/progenitor cells (NS/NPCs) are present in the adult hippocampal DG, and generate neurons that can function for the cognition ability. Therefore, we investigated whether royal jelly (RJ) stimulates the regenerating processes of the TMT-injured hippocampal DG, and found that orally administered RJ significantly increased the number of DG granule cells and simultaneously improved the cognitive impairment. Furthermore, we have already shown that RJ facilitates neurogenesis of cultured NS/NPCs. These present results, taken together with previous observations, suggest that the orally administered RJ may be a promising avenue for ameliorating neuronal function by regenerating hippocampal granule cells that function in the cognition process.
Royal Jelly Studies: Liver Protection
The effects of royal jelly on liver damage induced by paracetamol in mice
Kanbur M, Eraslan G, Beyaz L, Silici S, Liman BC, Altinordulu S, Atasever A.
Department of Pharmacology and Toxicology, Faculty of Veterinary Medicine, University of Erciyes, Kayseri, Turkey.
The present study was undertaken to investigate the protective effect of royal jelly against paracetamol-induced liver damage. The study was conducted in 90 female Swiss Albino mice, and six groups were established. While the first group was maintained as control, Groups 2-6 were administered 200mg/kg RJ for 1 day, 200mg/kg RJ for 7 days, 400mg/kg PAR for 1 day, 200mg/kg RJ plus 400mg/kg PAR for 1 day and 200mg/kg RJ for 7 days and then second 400mg/kg PAR on the 7th day, orally, respectively. It was shown that PAR significantly increased serum ALT, AST, ALP, liver MDA levels and significantly decreased liver GSH-Px activity, when compared to the control group (Group 1). On the other hand, meaningful changes were observed in the biochemical parameters of the group which was administered long-term RJ (Group 6). The aforementioned parameters which were statistically significant were determined to have drawn closer to values of the control group, and among these, the existing statistical differences for MDA level and GSH-Px activity between the trial group (Group 6) and the control group disappeared (Group 1). Compared to the pathological changes observed in the liver parenchyma, remark cords, sinusoids and hepatocytes in the group which was administered paracetamol alone (Group 4), lesions were determined to be less severe particularly in the group (Group 6) which received royal jelly for 7 days prior to paracetamol.
In conclusion, the administration of royal jelly as a hepatoprotective agent for 7 days against paracetamol-induced liver damage was determined to exhibit marked protective effect on liver tissue.
Royal Jelly Studies: Osteoporosis
Royal jelly prevents osteoporosis in rats: beneficial effects in ovariectomy model and in bone tissue culture model.
Hidaka S, Okamoto Y, Uchiyama S, Nakatsuma A, Hashimoto K, Ohnishi ST, Yamaguchi M.
Royal jelly (RJ) has been used worldwide for many years as medical products, health foods and cosmetics. Since RJ contains testosterone and has steroid hormone-type activities, we hypothesized that it may have beneficial effects on osteoporosis. We used both an ovariectomized rat model and a tissue culture model. Rats were divided into eight groups as follows: sham-operated (Sham), ovariectomized (OVX), OVX given 0.5% (w/w) raw RJ, OVX given 2.0% (w/w) RJ, OVX given 0.5% (w/w) protease-treated RJ (pRJ), OVX given 2.0% (w/w) pRJ, OVX given 17beta-estradiol and OVX given its vehicle, respectively. The Ovariectomy decreased tibial bone mineral density (BMD) by 24%. Administration of 17beta-estradiol to OVX rats recovered the tibial BMD decrease by 100%. Administration of 2.0% (w/w) RJ and 0.5-2.0% (w/w) pRJ to OVX rats recovered it by 85% or more. These results indicate that both RJ and pRJ are almost as effective as 17beta-estradiol in preventing the development of bone loss induced by ovariectomy in rats. In tissue culture models, both RJ and pRJ increased calcium contents in femoral-diaphyseal and femoral-metaphyseal tissue cultures obtained from normal male rats. However, in a mouse marrow culture model, they neither inhibited the parathyroid hormone (PTH)-induced calcium loss nor affected the formation of osteoclast-like cells induced by PTH in mouse marrow culture system. Therefore, our results suggest that both RJ and pRJ may prevent osteoporosis by enhancing intestinal calcium absorption, but not by directly antagonizing the action of PTH.
PMID: 16951718 [PubMed - in process]
Royal Jelly Studies: Cholesterol
Royal jelly supplementation improves lipoprotein metabolism in humans.
Guo H, Saiga A, Sato M, Miyazawa I, Shibata M, Takahata Y, Morimatsu F.
R&D Center, Nippon Meat Packers, Inc., Ibaraki, Japan.
h.guo@nipponham.co.jp
Royal jelly (RJ) has several physiological effects and is widely used in commercial medical products and health foods. We examined the effects of RJ supplementation on serum lipoprotein metabolism in humans. Fifteen volunteers were divided into an RJ intake group (n=7) and a control group (n=8). The RJ group took 6 g per day for 4 wk. Their serum total cholesterol (TC) and serum low-density lipoprotein (LDL) decreased significantly compared with those of the control group (p<0.05). There were no significant differences in serum high-density lipoprotein (HDL) or triglyceride concentrations. Moreover, the relationship between the serum cholesterol and lipoprotein levels was investigated. Among the lipoprotein fractions, small very-low-density lipoprotein was decreased (p<0.05) after RJ intake. Our results suggest that dietary RJ decreases TC and LDL by lowering small VLDL levels.
Experientia. 1995 Sep 29;51(9-10):927-35
Effect of royal jelly on serum lipids in experimental animals and humans with atherosclerosis.
Vittek J.
Department of Medicine, New York Medical College, Valhalla 10595, USA.
The primary objective of this review was to assess the size and consistency of Royal Jelly (RJ) effect on serum lipids in experimental animals and humans. The data from animal studies were pooled, where possible, and statistically evaluated by Student's t-test. Meta-analysis was used for the evaluation of human trials. It was found that RJ significantly decreased serum and liver total lipids and cholesterol levels in rats and rabbits and also retarded the formation of atheromas in the aorta of rabbits fed a hyperlipemic diet. Meta-analysis of the controlled human trials of RJ to reduce hyperlipidemia showed a significant reduction in total serum lipids and cholesterol levels and normalization of HDL and LDL as determined from decrease in beta/alpha lipoproteins. The best available evidence suggests that ,b>RJ at approximately 50 to 100 mg per day, decreased total serum cholesterol levels by about 14%, and total serum lipids by about 10% in the group of patients studied.
PMID: 7556573 [PubMed - indexed for MEDLINE]
Royal Jelly Studies: Inflammation
Royal jelly inhibits the production of proinflammatory cytokines by activated macrophages.
Kohno K, Okamoto I, Sano O, Arai N, Iwaki K, Ikeda M, Kurimoto M.Fujisaki Institute, Hayashibara Biochemical Laboratories, Inc., Okayama, Japan.
kohnok@hayashibara.co.jp
In this study, we have examined the anti-inflammatory actions of royal jelly (RJ) at a cytokine level. When supernatants of RJ suspensions were added to a culture of mouse peritoneal macrophages stimulated with lipopolysaccharide and IFN-gamma, the production of proinflammatory cytokines, such as TNF-alpha, IL-6, and IL-1, was efficiently inhibited in a dose-dependent manner without having cytotoxic effects on macrophages. This suggests that RJ contains factor(s) responsible for the suppression of proinflammatory cytokine secretion. We named the factor for honeybees RJ-derived anti-inflammatory factor (HBRJ-AIF), and further investigated the molecular aspects of it. Size fractionation study showed that HBRJ-AIF is composed of substances of low (< 5 kDa) and high (> 30 kDa) molecular weights, with the former being a major component. Chromatographic analysis showed that MRJP3 is one candidate for the HBRJ-AIF with high molecular weights. Thus, our results suggest that RJ has anti-inflammatory actions through inhibiting proinflammatory cytokine production by activated macrophages.
PMID: 14745176 [PubMed - indexed for MEDLINE]
Royal Jelly Studies: Wound Healing
Augmentation of wound healing by royal jelly (RJ) in streptozotocin-diabetic rats.
Department of Pharmacology, Nihon University School of Dentistry, Matsudo, Japan.
Chronically diabetic rats prepared by a single i.v. injection of streptozotocin were used to study whether royal jelly (RJ) possesses a hypoglycemic reaction and whether it can augment wound healing. Oral RJ administration of 10, 100 and 1000 mg/kg/day did not show any insulin-like activity (the hypoglycemic reaction). RJ, however, showed some anti-inflammatory activity by decreasing exudation and collagen formation in granulation tissue formation in the cotton pellet method. RJ also shortened the healing period of desquamated skin lesions. Thus, RJ possesses an anti-inflammatory action and is able to augment wound healing, but does not have an insulin-like action in streptozotocin-diabetic rats.
PMID: 2391765 [PubMed - indexed for MEDLINE]
Honey and royal jelly, like human milk, abrogate lectin-dependent infection-preceding Pseudomonas aeruginosa adhesion.
Lerrer B, Zinger-Yosovich KD, Avrahami B, Gilboa-Garber N.The Mina & Everard Goodman Faculty of Life Sciences, Bar-Ilan University, Ramat-Gan, Israel.
Pseudomonas aeruginosa antibiotic resistance has led to the search of natural compounds, which would competitively block its fucose>fructose/mannose-binding lectin (PA-IIL) that mediates its biofilm formation and adhesion to animal cells. Such compounds were found in human milk (HM) and avian egg whites. The present research has revealed that honey and royal jelly (RJ), which are assigned to protect beehive progeny and are applied for human infection therapy, match HM in PA-IIL blocking. The function of their fructose (higher in honey) and mannosylated glycoproteins (higher in RJ) as powerful decoys in PA-IIL neutralization is of ecological/biological importance and implementability for the antibacterial adhesion therapeutic strategy.
PMID: 18043624 [PubMed - indexed for MEDLINE]
Royal Jelly Studies - Diabetes
Royal jelly reduces the serum glucose levels in healthy subjects
Münstedt K, Bargello M, Hauenschild A.
Department of Obstetrics and Gynecology, Justus-Liebig University Hospital Giessen and Marburg, Giessen, Germany. karsten.muenstedt@gyn.med.uni-giessen.de
Earlier biological investigations have shown that royal jelly has insulin-like activity. However, there have so far been no clinical trials to support these findings. The objective of the present study was to study the effect of royal jelly ingestion on the glucose metabolism of healthy humans. Twenty volunteers underwent the standardized oral glucose tolerance test (OGTT) and afterwards a second OGTT after ingestion of 20 g of royal jelly. Serum glucose levels after 2 hours and the area under the curve for glucose were significantly lower (P = .041) after royal jelly administration. Substances originating from the pharyngeal glands of the honey bee with insulin-like activity are likely to have caused this effect and may thus be, at least partially, responsible for the lowering impact of honey on blood glucose levels. The identification of the substances that seem to act even after passage through the human stomach could lead to the development of new concepts in diabetology.
Return from this Royal Jelly Studies page to Bee Pollen Buzz