Honey Helps Treat Stomach Ulcers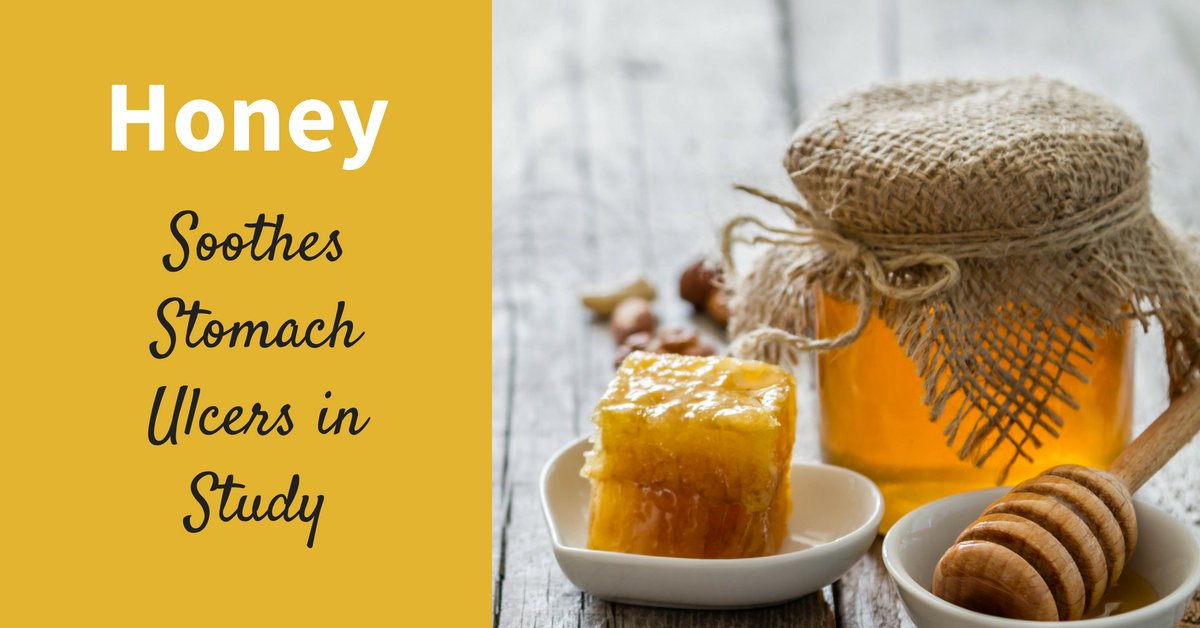 by Angela Van Alten, Nutritionist and Beekeeper's Daughter


The beneficial effect of honey has been widely reported, particularly on wound healings, gastrointestinal disorders and as an anti-bacterial agent.
Scientists recently carried out this study to evaluate the effect of this widely consumed substance on the gastric mucosa (lining of the stomach) using animals and also to explore the possible mechanism of its action on the stomach lining.
Twenty male adult rats were used in the experiment. They were randomly assigned into two groups, the control group and the honey-fed (test) group, each containing ten rats.
The Control group was fed on normal rat feed and water while the test group was fed on normal rat feed with honey added to its drinking water (1 ml of honey for every initial 10ml of water for each rat daily) for twenty-two weeks.
After twenty-two weeks the rats were weighed and analyzed.
Amazingly, the analysis showed that honey significantly reduced ulcer scores in the test group compared with increased ulcer scores in the control group.
So what does this say for humans? Well, it is always a bit presumptuous to use animal studies to make decisions about how a substance like raw honey will act in humans. However, because of the wealth of research already done on honey in conditions such as wound healing and other gastrointestinal disorders, it is likely a safe bet that raw honey will only benefit you if you are in fact dealing with ulcers.
Keep in mind that this study was done over 22 weeks, which is almost six months. So for best results if you are treating an ulcer, you'll need to think long term and commit to several months.
---
---
References:
Gastric Cytoprotection and Honey Intake in Albino Rats Niger J Physiol Sci, 2011 Nov 23;26(1):39-42