About Bee Pollen Buzz.com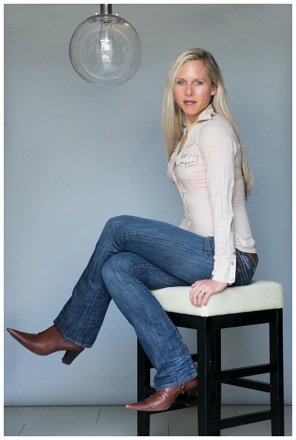 I founded Bee Pollen Buzz.com in September of 2008 literally out of my closet in Burlington, Canada! My plan was to build a small website to help out my father's company, Dutchman's Gold Honey Products, deal with all the requests they received from customers all over the world to have our products shipped to them.
This small business being run out of my closet in our home office began to grow...quickly. I soon realized that I'd need some more space...and fast! It was at this time that my husband Mark began to get involved as I simply could not handle the day to day complexities of building a site, integrating shipping and fulfillment, dealing with our growing customer base and also dealing with the business challenges of a growing business.
We soon moved our business into our basement. This provided a great deal more space...for the time. The business continued to grow rapidly and we worked diligently to build more content, add more inventory and build our customer base. At this time, Mark and I were handling every phone call and email and packing every order ourselves. We were the company! Mark owned 5 health food stores as well and was helping out both in the mornings, on his lunch break and in the evenings.
We soon outgrew our basement and moved our operations into our two car garage, which we converted into a packing and fulfillment center. It was at this time that we realized we needed to hire some help. So Bee Pollen Buzz.com hired our first employee - Jack, to pack orders for us two days a week.
Needless to say, Jack was soon overwhelmed and we were forced to hire another employee - Angie.
To make a long story short, we soon outgrew our garage operation and were forced to find a defined space. Mark is now the President of the operation and he has sold his five health food stores to work full time in our e-commerce business. Our products are now listed on Amazon.com and we have a sister site - Natural Organic Skin.com that is in development. We are doubling our sales every year at this time and it is an exciting time to be in the Bee business.
Thank you for visiting and as always, if you have any questions, please contact me here.

Angela, Mark and the Bee Pollen Buzz.com Team
P.S. You can read more about my personal journey here.
Return to the Main List of All Products