Royal Jelly Shipping Information
It is highly recommended that fresh frozen royal jelly be shipped with cold packs and thermal packaging to maintain freshness.    We ship all fresh royal jelly with ice packs and in thermal packaging.
Shipping Times:
All fresh royal jelly orders will be shipped within North America by Expedited Parcel unless you've ordered the Express Shipping Upgrade.
United States orders:
In the United States, this is a 4 - 8 business day delivery guarantee.
Canadian orders:
In Canada, this is a 1 - 6 business day guarantee.
International orders:
Please contact Customer Support for shipping times to your specific country.
Faster Express Shipping Upgrade:
We are able to offer an Express Shipping option.
For American orders, this is a 2 - 3 business day guarantee.
Within Canada, this is a 1 - 2 business day guarantee.
The Express Shipping upgrade is an additional charge. Contact Customer Support for a quote on your order. 
If you order our 225 gram (1/2 lb), 400 gram (0.9 lb) or 1 kg (2.2 lb) size Fresh Royal Jelly, you're order will be shipped in the insulated shipping kit below along with ice packs at no additional charge.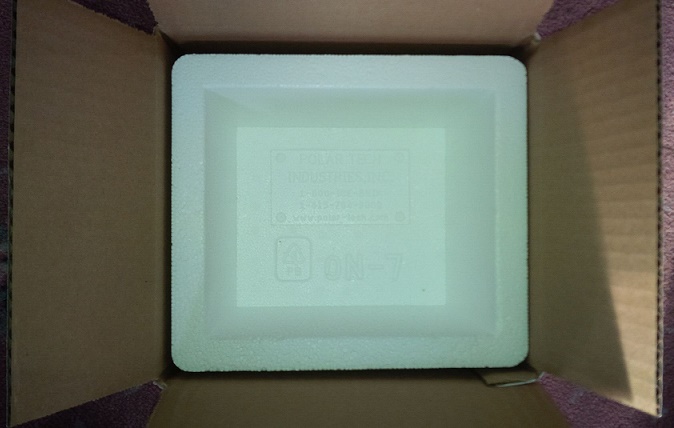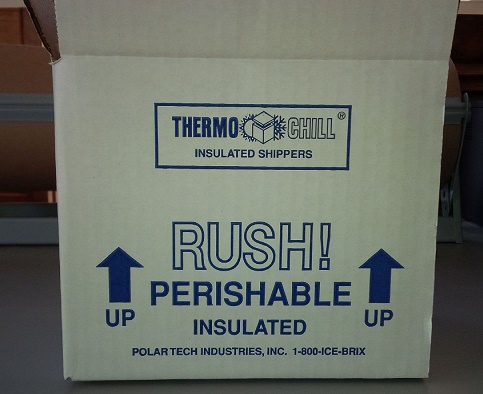 Go Back to Royal Jelly Products