Shipping Information
We attempt to ship all orders placed before 12:00 pm Eastern Standard Time the same business day. Otherwise, your order will ship the following business day.
Orders Shipping to the U.S.A.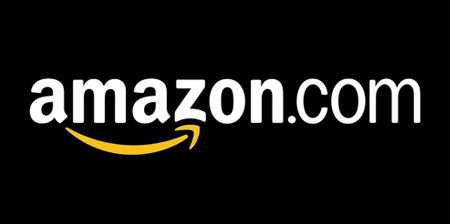 If your order is shipping within the United States, it may arrive to you in an Amazon.com box.   We have partnered with Amazon to have them help deliver our orders (they are pretty good at this type of thing).
Beyond selling everything under the sun, Amazon does fulfillment for companies like ours.  Basically, we ship them a whole bunch of inventory at once and they ship it out for us when orders are placed.   This allows us to focus on bringing you the latest and greatest information and products in the 'bee' world and not worry about shipping logistics.
What doesn't get shipped by Amazon.com gets shipped through the USPS. All orders are shipped Expedited Parcel unless your order total is under $30 in which it gets shipped USA Air Small Packet.*
Delivery times for Expedited Parcel are 4 - 7 business days  (unless you've purchased the Express Shipping option which is 3 business days) This service includes a tracking number.
*If your order is less than $30 in total, it will be shipped by USA Air Small Packet™, which is 4 to 9 business day delivery time**. This service does not provide tracking.
Faster shipping available for an additional charge:
Xpresspost™ USA - Delivery standard is 3 business days between major urban centers in the U.S..  Contact us here to arrange prior to ordering.
Orders Shipping to Canada:
All Canadian orders are shipped by Expedited Parcel through Canada Post.  Orders within Canada take 1 - 7 business days, unless you've ordered Express Shipping. For greater detail on shipping times within Canada, see below:
Ontario/Quebec - 1 - 3 business days
Eastern Provinces - 3 - 5 business days
Manitoba/Saskatchewan - 3 - 5 business days
Alberta/B.C. - 4 - 6 business days
Yukon/NWT - 5 - 7 business day
We offer Xpress Post 1 - 2 day delivery for an additional shipping charge. Please contact us for a quote.
Fresh Royal Jelly Orders:
We only ship Fresh Royal Jelly on Mondays.
Orders containing Fresh Royal Jelly are only shipped on Mondays (Tuesdays if you ordered Express Shipping or reside in Ontario) as we do not want to risk having the frozen product sitting in transit de-thawing over the weekend. These orders will be shipped on the following Monday. 


Shipping Methods and Costs
Because many of our products are honey based, packed in glass and very heavy, the average weight of each package is quite high.
Additionally, products packed in glass require extensive handling and packing in order to ensure safe arrival.
As a result, we base our shipping fees on the weight of your purchase. Your shipping charge reflects the costs for that particular weight. Honey orders incur slightly higher shipping and handling fees.
For any order that is not in the contiguous (lower 48) United States or in Canada please email us for a shipping quote and we will discuss the best option.
No On-Time Guarantee
We have no control over our shipping partners, their operations, or events that affect their delivery schedules. We therefore do not guarantee on-time delivery with standard shipping.   
We do guarantee delivery times if you purchase and upgrade to Express Shipping.
Email us for any special order delivery instructions and a quote.
No Liability For Customer Data Entry Errors
We are not responsible for customer errors in delivery address entry or delivery method. Please review your order and contact us immediately if you find mistakes. 


No Liability for Non-Delivery Due to Customer Absence
If you or your designated recipient are not home to accept your parcel, and the delivery person can not find a secure drop point for it, he or she may make up to two additional attempts to deliver your package.
We are not responsible if you or your designated recipient is absent during any delivery attempts and, as a result, USPS or Canada Post returns the package to us as undeliverable. In such a case, an additional fee will apply to reship your package. If you choose to cancel your order after an instance of non-delivery, we will deduct the original shipping fee from your refund. 

Business Days
A business day is a regular work day. Business days do not include weekends or statutory holidays. 


Processing Time
Orders received between Monday and Friday are usually processed the same business day or the next day. Orders received on Saturday and Sunday are usually processed on Monday. 


Cancellations and Non-Delivery
If you choose to cancel your order after an instance of non-delivery, we will deduct the original shipping fee from your refund.
We reserve the right to change the terms of or discontinue this offer at any time.