Dear


Welcome to another edition of The Buzz! The summer sure is flying by. I've got some 'summer specific' tips for you in this issue of The Buzz including the best source of energy for your summer activities and workouts AND how to protect against heat stress. And if all that summer activity has your joints aching, the bee's have a solution for that as well!

Use Honey for Sustained Energy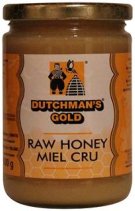 I know all of us aren't 'athletes' per say but we all participate in the game of life. Whether it be while you garden, on a hike or during yoga, we can all use a little healthy energy now and then. It turns out that honey is in fact the best 'energy gel' one could possible use for long, sustained energy during activity.

I simply fill my small water bottle with our Wildflower liquid honey or dilute several tablespoons of raw honey into my water bottle during activity. No need for sugary carb gels or drinks such as Gatorade which is simply table sugar, a pinch of salt and chemical food coloring!

Read more here.


Bee Pollen Chews - New Size!
We now have a 90 tab version of the very popular chewable bee pollen tablets! More economical, more bang for your buck! Chewable bee pollen tablets are perfect for those of you who don't like the taste of bee pollen granules and or for those of you who travel. Ultra convenient, these chewables contain 1500 mg of bee pollen per tablet.

The chews make a great snack as well! I keep some in my purse or pocket and pop one or two when I'm on the run. I also use them during exercise as they make a great 'energy' chew that doesn't get me all sticky or cause my blood sugar to drop.

View our Pollen Chews here.

Beat the Heat With Propolis
The benefits of propolis are so vast is because it is so full of antioxidants.

And now research has discovered just how useful these antioxidants in propolis can be for active people. These compounds may be able to protect you from overheating according to an article in the Journal of Food Science.

An active ingredient in propolis known as caffeic acid phenethyl ester, or CAPE, has a broad spectrum of biological activities including antioxidant, anti-inflammatory and antiviral.

Heat stress is considered to be the main factor underlying the early fatigue and dehydration seen during prolonged activity in the heat.

Researchers examined the blood from 30 competitive cyclists who exercised in hot temperatures.

The lead researcher stated at the conclusion of the study that CAPE (one of the powerful compounds in propolis) might not only promote athletic performance but also prevent injury secondary to endurance-exercise-induced heat stress.

View our propolis products here.


Do you have arthritis or joint pain?
With the wonderful summer weather we are experiencing comes an added incentive to get outside! Well, the increase in activity can lead to some added joint pain or soreness.

Honey bee venom contains at least 18 active substances. Melittin, the most prevalent substance, is one of the most potent anti-inflammatory agents known (100 times more potent than hydrocortisol).

Adolapin is another strong anti-inflammatory substance found in bee venom, and inhibits COX-1 & COX-2. We now have a bee venom ointment available for topical application. Great for pain management, arthritis and even MS.

For the month of August, save $5.00 per tube.

View our bee venom ointment here.



Update - I'm now up to 270 fans on Facebook! Thank you to all who've 'liked' Bee Pollen Buzz! My goal is 500 so if you haven't 'Liked' my Facebook page yet, please do!
As always, Bee Healthy!
Angela