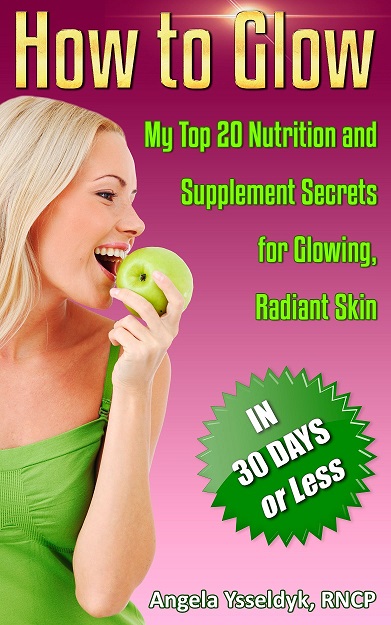 How to Glow: My Top 20 Nutrition and Supplement Tips for Glowing, Radiant Skin is now available!
In this brand new e-report, I provide the top foods, supplements and lifestyle habits that have allowed me to treat all of my skin issues along with the skin issues of thousands of others.  
As a nutritionist specializing in skin and hormone health, I have spent years experimenting, evaluating and testing which foods, supplements and lifestyle habits create the fastest, most dramatic changes in your skin.  This brand new report contains ALL of those tips and techniques.  
If glowing, radiant skin is your goal, How to Glow is for you!   
Only $7.97