Beating the Summer Buldge
95% of  Dieters are susceptible to Summer Time Weight Gain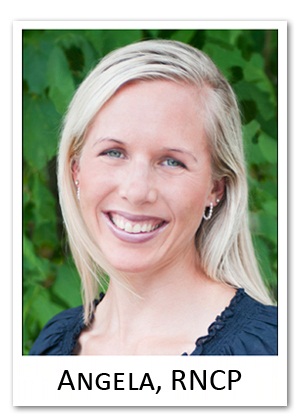 Have you worked all year long to look great in that swimsuit or summer gear only to be left with frustration or even more weight gain by the end of summer?  Well you are not alone.  Studies say that 95% of dieters regain their lost weight within 1 year of starting.  The majority of diets (95% of them) are unsuccessful over the long term.   The majority of North Americans will gain around 5 lbs during the summer months.
Christmas is not the only time we pile on the extra pounds – summertime has its temptations making it harder over a longer period to keep the weight off!
There has to be more to it than dieting and loads of exercise!  Is there a way to live and diet where we can still enjoy all the ''fruits'' that summer brings?  And are there tools we can use to avoid this summer pitfall?  
Yes there is!
Never fear, there are tips and tricks you can do before and after indulging without feeling bad or gaining the extra weight.
The long summer days are here.  Many of us look forward to this time of year to relax, unwind and indulge.   Most of us have already been on somewhat of a workout schedule or diet since New Years if they have not stopped already.  The problem is that most of us will gain all the weight back over the summer.  With the temptations to relax with the kids home, more time to catch up with family and friends, less sleep, barbeques, parties and picnics on the beach it can be hard to stick with a diet or keep up the routine of exercise.
8 Reasons for Weight Gain in the Summer Months:
More Barbeques
Simply put we

 are eating more calories than we did 10 and 20 years ago

– more fats more calorie dense foods and cheap processed foods readily available make for more calories and more weight gain.  Dragging out the grill for summer - perhaps the number one reason for gaining weight in the summer.  Grilling should add a healthy lift to our diets, but most of us love to smatter on the sauces.  Only a full-fledged rabid dieter can resist the tangy goodness of bar-b-que.  And most of us don't stop with the sauces.  We go on to pile unhealthy salads on our flimsy paper plates like Grandma's Potato Salad prepared with grandma's homemade mayo.  
Kids home from school
The kids are home for summer vacation and although this should pull a little stress from the busy family schedule, most of us find ourselves parked at fast food restaurants rather than in our quaint little kitchens hammering out low calorie meals.  Save a little time, save a little hassle, but oh my, those pounds keep piling on.
Less effective exercise
More sunlight = less sleep = more eating
Daylight Savings Time makes it impossible to go to bed with the chickens.  Most of us are staying up later and sleeping in longer. Once we arise, we enjoy a mini lunch at 11, a late lunch at 2, a mini dinner at 6, and a pizza to go with the movie at 10.
Cravings due to loss of minerals from sweating
The heat zaps energy and our bodies seem to crave more sugar and salt than usual.  When we are lacking in these minerals we may find ourselves licking the bottom of a bag of potato chips after eating the bag (sodium), or eating more chocolate because of a loss of magnesium.
More alcohol and juice consumption
In addition, we discover that we are drinking more beer, soft drinks, sweetened iced tea and lemonade.   Most of us enjoy a refreshing glass of wine, beer or mixed drink or 2 when relaxing with family and friends.  Using a few simple tips beforehand will help with avoiding a hangover and insulin surges.   These drinks are very high in sugar and will not help in weight loss.
Overindulgences at the many family, company and friends picnics
Picnics filled with popular cool-foods such as potato chips and dips help spur weight gain, as do other summer gatherings such as family reunions and company picnics. Eating the boss' wife's homemade cinnamon buns is a must for any respectable employee seeking a quick raise.  Found at the summer table include hot dogs, hamburgers, potato chips, salads and watermelon.  With a laid back attitude it is hard to say no, but can be hard to avoid summertime weight gain if we overindulge.
Imbalanced hormones including thyroid, insulin and estrogen
Top tips at the Summer Picnic/Barbeque /Beach Day
Take a smaller plate –eat less

Bring your own salad (green salad, not potato)

Don't eat the grains – pick fruits and veggies and protein at each meal

Stay active – 10 minutes of exercise every day

Stay hydrated and be sure to drink 10 glasses of water.  Don't drink soda

Take your multi (with magnesium) to avoid cravings due to sweat loss

Consume Chirositol (GlucoSmart) to lessen the sugar surge.  Take 1 capsule before an alcoholic beverage.

Eat fibre, & water right before your meal (15 minutes beforehand)

Be aware of your sleep and try for 8 hours a night

With the hours of sunlight longer, still try and eat dinner at a regular hour and avoid late night snacking

Bring a bag of veggies with you to the beach

Relax and enjoy, the very act of de-stressing will benefit you by decreasing cortisol (the stress hormone)

Take your kids fruit picking or involve them in growing your garden, so they are more aware of where fruits and vegetables come from.  Avoid the fast food restaurants and bring your own healthy picnic.

Take safe supplements to help with metabolism.
Recommended Supplements 
CLA

Green Tea

Chirositol 

Bee Pollen
Summer Time Weight Loss Package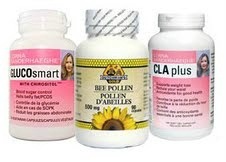 Reg $107.97
Sale $97.97

The Summer Time Weight Loss Package includes:
One bottle of CLA Plus with Green Tea

One bottle of Chirositol (GlucoSmart)

One bottle of Bee Pollen pills. This is a 30 day supply.